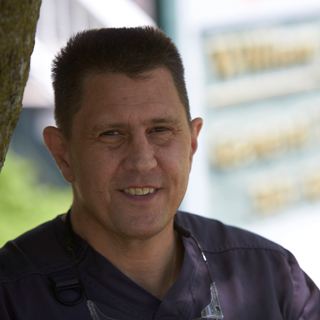 Dr. William Pugh, DDS
President
A graduate of SUNY Buffalo Dental School and former US Navy dentist, Dr. Pugh came to Wolcott Dentistry in 1993. His goal is to provide high quality care to patients in Wolcott and surrounding communities. His focus on preventive dental care, specialization in CEREC procedures, and continuous education for himself and his staff allow him to offer patients improved well-being and self-esteem through healthy teeth  He enjoys outdoor activities when away from work.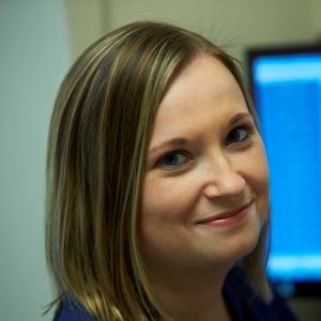 Leah Bundy
Dental Hygienist
A lifelong resident of Wayne County, Leah earned her degree in Dental Hygiene from Monroe Community College. After receiving her NYS Dental Hygienist license in 2010, she joined Wolcott Dentistry. She has since obtained license to administer Nitrous Oxide and Infiltration Anesthesia. Her particular interest is providing periodontal treatment. She likes working individually with patients and giving them high quality dental care. She lives in Wolcott with her husband and two daughters.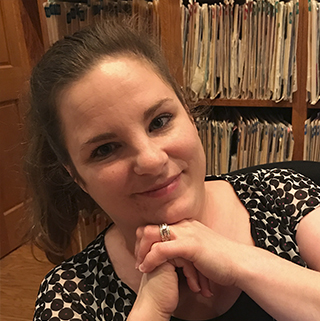 Carol Black
Office Manager
Carol is the newest addition to the Wolcott Dentistry team. She will be the first voice you hear and first face you see when you call/enter our office. A medical/dental office work history and degree in Medical Administration lends itself to daily operations and keeps things running smoothly. Carol is originally from Syracuse but recently moved to Victory where she lives with her husband and 4 children. In her free time, Carol enjoys spending time outdoors with her family.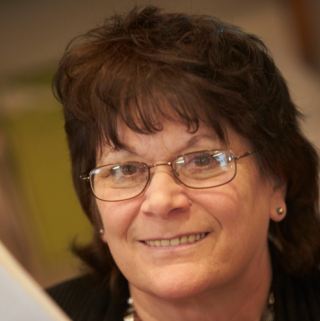 Rhonda Morgan
Business Manager
As a long time resident of Wolcott, Rhonda knows the community and many of its residents well. With years of office experience at Wolcott Dentistry and other area businesses, Rhonda keeps administrative aspects of the office functioning smoothly.
Sarah Pickering
Dental Hygienist
Sarah is a graduate of Monroe Community College Dental Hygiene Program, and is licensed to administer Nitrous Oxide and Infiltration Anesthesia. A long time  employee of Wolcott Dentistry, Sarah is a key team member who values helping patients maintain healthy teeth and feeling relaxed during procedures. She enjoys spending time outdoors with her husband and daughter.
Kim Leonard
Dental Assistant
Kim is a NYS Certified Dental Assistant. She started her dental career 25 years ago and has held various positions in the field. Kim enjoys patient care and looks forward to building new patient relationships at Wolcott. Kim lives in Hannibal with her husband and two children. In her free time she enjoys horseback riding.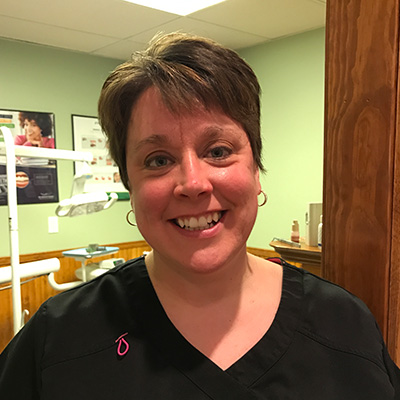 Keri Hammond
Dental Assistant
Keri, a recent addition to Wolcott Dentistry, is new to the dental field. Keri brings 10 years of office experience and an eager to learn attitude. As a Wolcott resident she looks forward to seeing familiar faces and building new relationships. In her free time, Keri enjoys boating and restoring her home with her significant other, Chad. She also loves refinishing antique furniture.
New to the Area? New Patients Welcome
Call for Appointment 315.594.8611